"I wanted to change the world. But I have found that the only thing one can be sure of changing is oneself. ". - Aldous Huxley
Happy New Year to us all! As we begin this new year, we in the RE will continue to explore our Unitarian Universalist history and values. We have all gained a better understanding of the miracles we experience every day through our study of them as well as a keen recognition that science and faith and human goodness all work together to create what we call miracles.
For the second semester, we will be using a Tapestry of Faith curriculum for our youngest and junior congregants. Through it, they will discover what duct tape, a hard hat, sandpaper, and a magnifying glass have to do with religious education. Those are some of the real tools that we will use in the Toolbox of Faith program as symbols of the tools we use to be Unitarian Universalists. For example, we will use duct tape to reflect on being flexible in our faith; we will use a hard hat to represent being resilient in our faith; and we will use sandpaper to illustrate how to smooth out rough spots with humor in our faith. Welcome to the Toolbox of Faith program!
In addition to using the ToolBox, we will also explore the same monthly themes that are being used in the adult congregation. Our Senior RE Congregants will all share the pulpit on January 29 with their service that reflects this month's theme of Prophecy. Mark it on your calendar as they will surely provide their own perspective. The younger groups will also explore prophecy, primarily as it relates to each person and the concept of New Year resolutions as self-fulfilling prophecy. They will look at the quote by Aldous Huxley that precedes this month's column and discuss the truth of his statement. Huxley was a Universalist and is another great philosopher who shares our UU values.
As you each explore the meaning of prophecy in your own life, please consider that teaching RE or working with our youth at Cons or on social justice projects can be a way to ensure that the future will include people who share the UU principles we espouse. Participating in our Religious Education program is one of the few ways you can impact how our country and our world will evolve. It is a small time commitment, two Sundays a month, but it repays the time and effort tenfold as you see firsthand how our young people express their passion for a just and kinder world.
It all begins with U! And even if you cannot volunteer, please come back and see the River Mural and all our other art work.
Our next family night is scheduled for February, and it is a big surprise for all you wonderful parents. Check the "News You Can Use" in Wednesday's e-mail for details.
As we enter a time of political uncertainty, let our beautiful young people inspire us all to create a world of which we can be proud!
Harriet Arnold, RE Coordinator
YUUth!

As we are talking about our principles in class, we are learning how to apply them in our lives. Social justice and community are important parts of our lives as Unitarian Universalists.
To further our commitment to social justice, we've started sign ups to participate with the Huntington Interfaith Homeless Initiative (HIHI) on March 5, beginning at 5 pm.
HIHI is a Huntington-wide effort to address homelessness in their community. HIHI, in conjunction with the Suffolk County Family Services League, supplies nightly food and shelter at Huntington houses of worship, during the colder months of December through March. The UU Fellowship of Huntington, where we'll be assisting, is the founder of this program. The congregation sponsors at least two Sunday nights each month and provides a welcoming place to stay, a hot nutritious meal, conversation and fellowship, and breakfast and lunch for the next day.
And speaking of helping out
Do you need help with basic household chores? Raking leaves, or computer help for example? We have tremendously talented and generous kids in our Senior Youth Program. They are always looking for ways to volunteer to help congregants. They want to lend a hand and get to know more of our adult congregants.
If you're interested in either one of these activities: chaperoning on March 5 at HIHI or could use help with basic household chores, contact Meghan at laduemj@gmail.com
Meghan LaDue, Youth Coordinator

♦ realize that they are moral agents, capable of making a difference
in the lives of others, and in the health of our planet.
♦ feel safe & free to form their own answers to life's great religious questions. ♦ become familiar with, and show respect for, history and wisdom of other religious traditions.
♦ recognize the importance of community, the importance of families of all
kinds, the importance of relationships among generations.
♦ experience joy, awe, and gratitude in response to life's gifts...and find hope
and healing in the face of life's challenges.
♦ appreciate the religious heritage of Unitarian Universalism, and feel at home
and among friends in this faith community.
Building an Age Appropriate Curriculum
This year, we at the South Nassau Unitarian Universalist Congregation will be studying the many aspects of change. This study will take place amongst the adults led by our part-time Transition Minister Laurie Stuart, as well as our wonderful cast of guest ministers. In the RE program, we, too, will use this metaphor as we explore our spiritual nature and how to live our values in the world and in our family relationships.
One Sunday a month has been designated as a Whole Congregation Celebration and children and youth will remain in the Sanctuary with the adults. These services have been planned as inclusive worship experiences for all congregants.
On those Sundays that are designated as RE Sundays, all youth will be met in the Religious Education Wing at 10:15 a.m., enabling their parents and caretakers to respond to the call to worship on time. Children and youth will begin together in a Caring/ Sharing Circle where we will light our chalice, sing a song or two, celebrate the opportunities we have had to practice UU principles and make our own offering. We will then break into our age appropriate groups until 11:30 a.m. when the children will join us for a slightly re-imagined coffee hour that will include juice and cookies.
Here are more detailed descriptions of the individual programs:
FIRST CONGREGANTS: Our youngest group of children are grouped as Pre-K to second graders. This year, we will be working on learning the Seven Principles of Unitarian Universalists and how we can practice them in our lives every day. We will use story, song and crafts to help the children understand their own spiritual emotions and begin to answer life's big questions. They will participate in monthly themes at their own developmental level.
MIDDLE CONGREGANTS: This group of third to seventh graders will be using a fabulous UU cur- riculum called Neighboring Faiths. In addition to practicing the principles of our faith, the children will learn about the many ways in which friends and neighbors answer great spiritual questions. We will ask some of those friends and neighbors to share their experience of how their faith nourishes them and how different faiths might approach our overarching theme of metamorphosis as well as our exciting monthly themes.
EMERGING CONGREGANTS: This group of eighth to 12th graders will undertake a Life Journey through another UU text of that name that explores how we grow and change throughout our lives and how to make the journey most meaningful. In this year of metamorphosis, this is a particularly apt curriculum and will enable our youths to engage with the entire congregation as they explore the challenges and joys inherent in each stage of life.
Parental Responsibilities and a Covenant Between Us
Our RE ministry is a cooperative of parents who make common commitments for the mutual benefit of all children and youth. These include:
♦ Striving for consistent attendance, which demonstrates that the congregation and faith are important. Building trust and friendship nurtures our common life.
♦ Showing our commitment to South Nassau UU Congregation by making a financial pledge for the year.
♦ Staying informed by reading the Open Line, the Wednesday eblast and emails from the RE program.
♦ Working out a schedule to volunteer in the program (average of 2 hours a month is requested).
This is essential to our program, and we thank you. We know how busy all parents are!
♦ Remaining in the building while the children are in educational programming and picking them up when the program time has ended.
♦ Providing timely feedback (both positive and constructive) in order to help assess and improve the program.
♦ Offering each other mutual support and encouragement as we strive to live within the covenants of SNUUC and move as UU parents toward spiritual growth in our homes.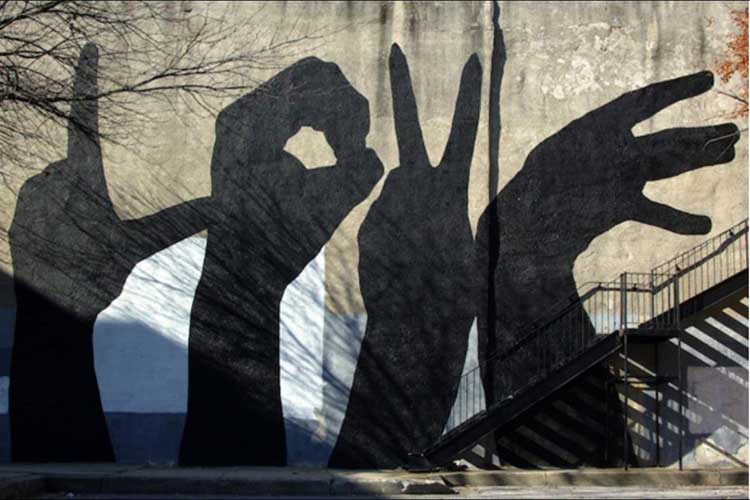 UU Youth Programs on Long Island

Student Activity Fund
The Student Activity Fund (SAF) is a program to encourage young Unitarian Universalists to live their religious values through internships in social action, advocacy and service provision.
SAF is a grant-program funded by the Unitarian Universalist Veatch Program at Shelter Rock that enables high school seniors and college students to perform significant service to the community while earning money to help finance their education.
Our Whole Lives
Our Whole Lives (OWL) is a series of grade appropriate courses in sexuality education. The program provides accurate information and Unitarian Universalist values for children, youth, adults, and families.
The Coming of Age Program
The Coming of Age (COA) Program is about learning, sharing, growing and bonding with other Unitarian Universalist youth from various Long Island congregations. The purpose of the program is to acquaint the participants with an understanding of Unitarian Universalism, explore their developing personal religious philosophies, examine and discuss adolescent issues and to foster the development of open communication among the youth and between the youth and their families.
Sophia Fahs U.U. Camp
Sophia Fahs provides enjoyable, practical and spiritual experiences in a safe, beautiful and natural environment that will inspire children, youth and adults to explore their identities: personal, communal and Unitarian Universalist.