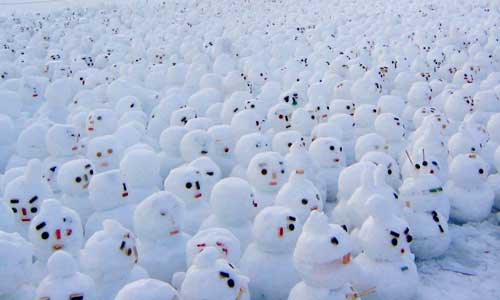 Angry crowd protests global warming!
"I get by with a little help from my friends."
- Lennon/McCartney
How much is a kind word, action or thought worth? Why
does expressing gratitude make us happier? How important do you think your little interactions with others matter? Perhaps much more than you might think.
On the last Sunday of February, the children and youth spent the morning making cards and activity bags for hospitalized children at area hospitals. We look to keep that "Giving" attitude alive in the coming weeks. With that in mind, the themes for March in the RE Wing are Kindness and Gratitude and the importance of expressing these powerful feelings and emotions at every possible occasion
Too often, we underestimate the power of a touch, a smile, a kind word. - Leo Buscaglia
Cultivating an 'attitude of gratitude' has also been linked to many positive behaviors, including kinder behavior toward others. Our youth will be starting a Gratitude Journal this month that they will keep with them to refer to. Studies have shown this can lead to a happier disposition and the willingness to show gratitude and kindness to others.
Even in the smallest things, we express who we are. - Virginia Lang
We will start out with a simple list of five things that we are grateful for, such as a friend's generosity, a beautiful sunset, a loved family member or something that they have learned, for example. We will refer to this list often and make sure that we share our gratitude with those that we care about. Why is this so important?
More than anything, gratitude is the emotion of friendship. Gratitude is what happens when someone does something that causes you to realize that you matter more to that person than you thought you did. Why not try it yourself and let us know if it works for you.
Wherever there is a human being, there is an opportunity for a kindness. - Lucius Seneca
Take the time to show kindness and gratitude at every opportunity. Show appreciation to those who have made sacrifices for you so that your life is where it is today. Hold our first two UU principles very close to your hearts. For our faith, it is not as important as what we believe as in how we behave toward each other.
What you do speaks so loudly, I can't hear what you are saying . - Emerson
Reach out to someone who may need a friend or a gentle touch or a sympathetic ear. Make a connection with someone with a physical or emotional handicap. Be the change that you would like to see in others. By keeping kindness and gratitude as priorities, by doing something as simple as being there for others and articulating our emotional feelings to others, we keep our priorities as UU's in order and we might even change someone's life.
Be kind whenever possible. It is always possible.. - Tenzin Gyatso, 14th Dalai Lama
David Silver, DRE
Themes for the program this semester are: Stories from the Bible curriculum for our youngest class, Unitarian Universalism and Girl Scouts for our Junior Youth program and a Social Action/World Events curriculum for our Senior Youth. Special events planned so far is a Senior Youth Bake Sale to raise funds for homeless initiatives, a Social Action Sunday to support the Smile in a Bag foundation on February 22, World Water Day activity on March 22, a Midnight Run to New York City on March 27, an Intergenerational Luncheon on April 12 and Earth Day themed activities on April 19. Our annual Bridging Ceremony/Coming of Age Recognition Service is scheduled for June 14.
Look for our youth to be more visible in the Sanctuary this semester as we look to bring the good work done by the children and youth to the rest of the congregation.
So, if you have not been involved with our RE program lately, or you are interested in volunteering in the program, please come see us in the RE Wing. The cold weather is not affecting us at all.
Social Action (Midnight Run - Senior Youth)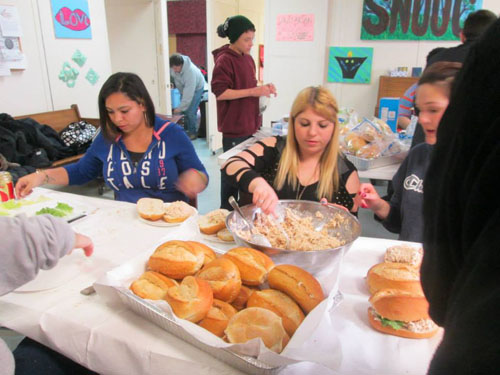 We are now collecting donations for their 2nd Midnight Run this year on March 27.
The Midnight Run www.midnightrun.org is a volunteer organization dedicated to finding common ground between the housed and the homeless. Volunteers distribute food, clothing, blankets and personal care items to the homeless poor on the streets of New York City. The late-night relief efforts create a forum for trust, sharing, understanding and affection. That human exchange, rather than the exchange of goods, is the essence of the Midnight Run mission.
Please come to a meeting on February 15 to learn what we need and how you can help. There is a variety of products needed such as soft cookies, juice boxes, bread for sandwiches and bags to pack them.
Can you donate 10 travel-sized toothpaste, shampoos or soap? Toothbrushes, razors and travel-sized shaving cream are all helpful to people who live on the streets of NYC. We can also use new and gently used Large and XL sweatshirts, t-shirts, men's sweaters, socks and clean blankets.
Donations need to be in the SNUUC RE wing by March 22. Participants must register by February 15. See Ilene Corina for more information.
Student Activity Fund
SAF, the Student Activity Fund is a grant program funded by the Unitarian Universalist Veatch Program at Shelter Rock that enables Long Island UU high school seniors and undergraduate college students to perform significant community service while earning money to help finance their education.
The purpose of the Student Activity Fund is to encourage our students to live their religious values through internships in social action, advocacy and service provision. Through the years, students have participated in the program in their home towns and all over the world. The program is open to students who will be high school seniors and undergraduate college students next fall, and whose families are members of LI UU congregations. Read about the experiences of last year's student participants on the Long Island Area Council website, LIACUU.org
Application deadline for Summer 2015 and the 2015-16 academic year is April 15. Applications and more information about the program are available on the LIAC website (http://www.liacuu.org) or by contacting Linda Pfeiffer, Coordinator of the SAF Program by e-mail (lpfeiffer@optonline.net) or phone (631)584-6854.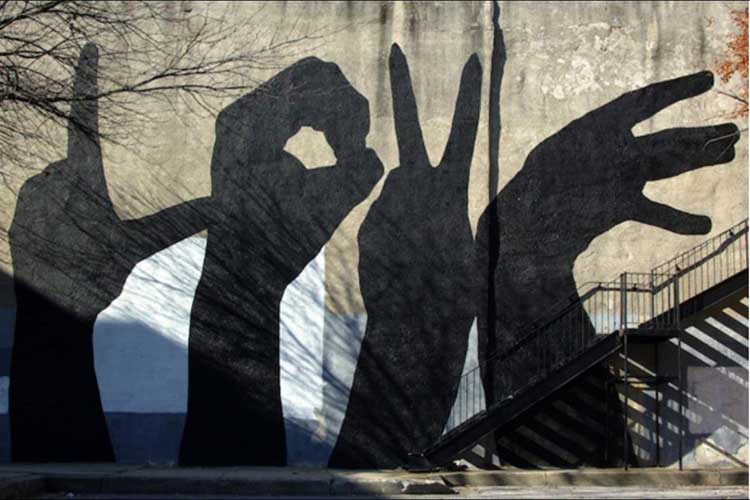 UU Youth Programs on Long Island

Student Activity Fund
The Student Activity Fund (SAF) is a program to encourage young Unitarian Universalists to live their religious values through internships in social action, advocacy and service provision.
SAF is a grant-program funded by the Unitarian Universalist Veatch Program at Shelter Rock that enables high school seniors and college students to perform significant service to the community while earning money to help finance their education.
Our Whole Lives
Our Whole Lives (OWL) is a series of grade appropriate courses in sexuality education. The program provides accurate information and Unitarian Universalist values for children, youth, adults, and families.
The Coming of Age Program
The Coming of Age (COA) Program is about learning, sharing, growing and bonding with other Unitarian Universalist youth from various Long Island congregations. The purpose of the program is to acquaint the participants with an understanding of Unitarian Universalism, explore their developing personal religious philosophies, examine and discuss adolescent issues and to foster the development of open communication among the youth and between the youth and their families.
Sophia Fahs U.U. Camp
Sophia Fahs provides enjoyable, practical and spiritual experiences in a safe, beautiful and natural environment that will inspire children, youth and adults to explore their identities: personal, communal and Unitarian Universalist.