South Ocean Gallery
Art Opening: January 10, 2016 @ 11:30am
(exhibit runs January 10 to February 21)
Join us for a day of Art and Refreshments!

Photographer talks about personal experiences in Burundi at 12pm
Maria Pignataro Nielsen
ABANA: Children of Burundi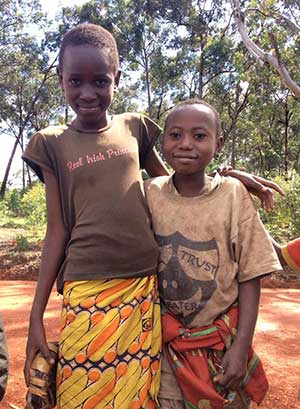 Burundi, a small central African nation bordering Rwanda and the Congo, is considered the third poorest country in the world. Maria traveled to Burundi in 2014 to attend the opening of the Dutabare Foundation, a partner initiative with many UU congregations in the US, which will be devoted to the care of Burundi's vulnerable children, and became captivated by the many children she encountered while traveling throughout the country. I hope you can see that the spirit and will and humanity of these children shone through." Maria, a Merrick native, was a member of SNUUC in the mid-'80s when she was first introduced to UUism, and she and her husband Jon have been members of the Unitarian Universalist Fellowship of Huntington since 2001. She was formerly with Human Rights Watch and is now with The Atlantic Philanthropies, a global foundation. She is the sister of Joe Pignataro, who attends SNUUC with his wife Marilyn and daughter Leanna.
South Ocean Gallery
South Nassau Unitarian Universalist Congregation
228 South Ocean Avenue Freeport. NY 11520

Show Runs 1/10 - 2/21/16
Gallery Open 10am to 1pm. Tuesday - Friday (best to call first)
Click here to see upcoming exhibits
Future Exhibition Opportunities:
The South Ocean Art Gallery is located in Freeport, at the South Nassau Unitarian Universalist Congregation, and operates as a not-for-profit entity. The goal of the gallery, administered by the Art Committee, is to raise awareness of the congregation as a community asset and promote local artists along with Long Island's cultural arts environment.
A new art exhibit is scheduled to open every other month at a Sunday coffee-hour reception open to everyone who is interested in art. The featured artist attends the reception and offers insight into his or her art. Exhibited art is offered for sale, with a small portion of the proceeds donated to SNUUC by the artist to promote future art-related events.
If you would like to be featured as an artist, please contact the Art Committee Chair, Ms. Diane Hawkins at parkviewdesign@verizon.net.
If you would like to see what the exhibit space looks like, please click here