South Ocean Gallery
ART OPENING
Sunday, November 8th @ 11:30am
Join us for a day of Art and Refreshments!

"What I See"
Photographs from Different Corners of the World
(Argentina, Mexico, Maine, New York, Turkey, Spain, Utah)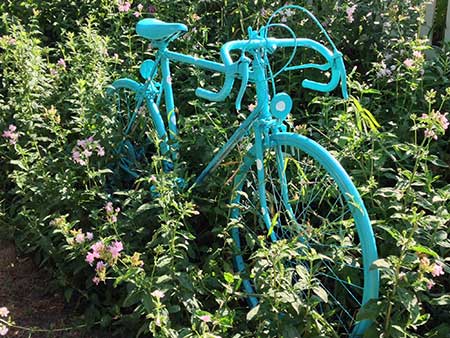 Linda Anderson was introduced to photography in the 1970's when she was living in Greece doing doctoral research. She had to take pictures of the pot sherds she was cataloging and for fun began taking other photographs of Greece and Greeks. She discovered that she wasn't a bad photographer. Several years later she studied photography at a program offered by the New York Botanical Garden and after that she taught photography at Queensborough Community College. She continued to photograph and exhibit her work in museums and at juried shows throughout New York City. She also produced portfolios of their work for other artists. Linda communicates what she sees when she takes a photograph. She particularly enjoys scenes that depict life as she happened to see it at that moment. Thus she tends not to enhance her photography digitally. She takes pictures of just about anything that claims her attention.
South Nassau Unitarian Universalist Congregation 228 South Ocean Avenue Freeport. NY 11520

Show Runs 10/18 - 11/22
Gallery Open 10am to 1pm. Tuesday - Friday (best to call first)
Click here to see upcoming exhibits
Future Exhibition Opportunities:
The South Ocean Art Gallery is located in Freeport, at the South Nassau Unitarian Universalist Congregation, and operates as a not-for-profit entity. The goal of the gallery, administered by the Art Committee, is to raise awareness of the congregation as a community asset and promote local artists along with Long Island's cultural arts environment.
A new art exhibit is scheduled to open every other month at a Sunday coffee-hour reception open to everyone who is interested in art. The featured artist attends the reception and offers insight into his or her art. Exhibited art is offered for sale, with a small portion of the proceeds donated to SNUUC by the artist to promote future art-related events.
If you would like to be featured as an artist, please contact the Art Committee Chair, Ms. Diane Hawkins at parkviewdesign@verizon.net.
If you would like to see what the exhibit space looks like, please click here