South Ocean Gallery
September 25th Art Opening from 3 to 5pm
at South Nassau Unitarian Universalist Congregation, Freeport
(exhibit runs September 11 to October 9)

Jan C. Porinchak and Amanda Levine
Sea Creatures and Others: Natural History of Long Island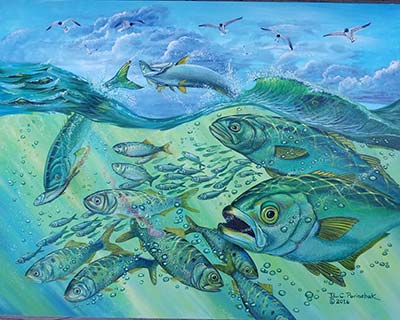 Jan C. Porinchak is a Long Island, New York artist whose detailed works in a variety of media illustrate the exquisite intricacy of natural history subjects. His great appreciation for the outdoors is reflected in his award winning artwork. His illustration "Life Under the Surface," commissioned by the Town of Brookhaven, was displayed at the New York State Museum, and won a Jury award for excellence at the annual Focus on Nature exhibit.
Amanda Levine is a gifted educator and communicator with an eye for detail. She earned a B.S. in Marine Vertebrate Biology and Environmental Studies at Stony Brook University and returned to Stony Brook for her M.A. in Marine Conservation and Policy. Her deep understanding of the natural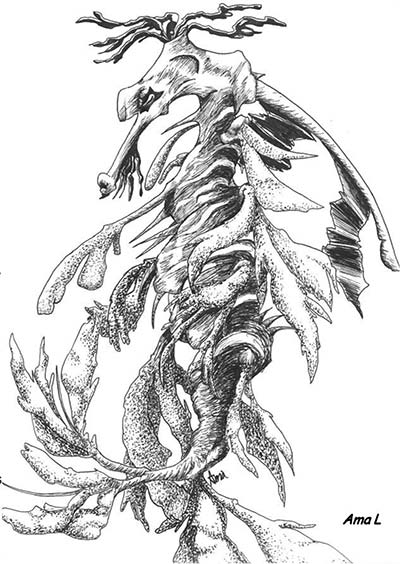 world shows through in her artwork. She now aims to use art as a means to communicate scientific ideas and conservation issues.

South Ocean Gallery
South Nassau Unitarian Universalist Congregation
228 South Ocean Avenue Freeport. NY 11520

Exhibit runs September 11 to October 9
Gallery Open 10am to 1pm. Tuesday - Friday (best to call first)
Future Exhibition Opportunities:
The South Ocean Art Gallery is located in Freeport, at the South Nassau Unitarian Universalist Congregation, and operates as a not-for-profit entity. The goal of the gallery, administered by the Art Committee, is to raise awareness of the congregation as a community asset and promote local artists along with Long Island's cultural arts environment.
A new art exhibit is scheduled to open every other month at a time to be announced and is open to everyone who is interested in art. The featured artist attends the reception and offers insight into his or her art. Exhibited art is offered for sale, with a small portion of the proceeds donated to SNUUC by the artist to promote future art-related events.
If you would like to be featured as an artist, please contact the Art Committee Chair, Ms. Diane Hawkins at parkviewdesign@verizon.net.
If you would like to see what the exhibit space looks like, please click here