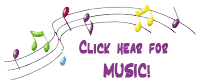 You are visiting SNUUC!
The South Nassau Unitarian Universalist Congregation


See what's transforming at SNUUC this week?

SNUUC is a friendly, informal,
Welcoming Congregation
located on the South Shore of Long Island.
We embrace diversity and welcome people
of all ages, races and orientations.
We strive toward a social awareness that
leads to transformative action in our community
and to living in balance with the environment.
Click here to learn a little more about us...

Services and Religious Education
begins at 10:30 am
South Nassau Unitarian Universalist Congregation
228 South Ocean Avenue, Freeport, NY 11520
(516) 623-1204