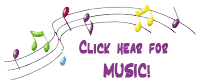 You are visiting SNUUC!
The South Nassau Unitarian Universalist Congregation


Click here to see who's in the pulpit this week!
Click here to see what else is going on!

SNUUC is a friendly, informal,
Welcoming Congregation
located on the South Shore of Long Island.
We embrace diversity and welcome people
of all ages, races and orientations.
We strive toward a social awareness that
leads to transformative action in our community
and to living in balance with the environment.
Click here to learn a little more about us...

Services and Religious Education
begins at 10:30 am
South Nassau Unitarian Universalist Congregation
228 South Ocean Avenue, Freeport, NY 11520
(516) 623-1204